on

July 8, 2020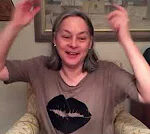 Meg has started a daily teatime chat on YouTube. You never know what she's going to talk about and neither does she! She'd love it if you would subscribe and ask questions in the comments. Visit her channel at https://www.youtube.com
on

May 5, 2020

My Dear Readers:
One of you wrote and asked if it would be possible to get a PDF version of my May newsletter so she could print it to re-read when she was feeling in need of cheering up. Thanks to the wonderful writerspace team, Degan created a PDF version, and Cissy has created a link for those of you who would like to access a PDF version of my newsletter.
I am so grateful to know so many of you enjoyed what I wrote and it helps lift your spirits. Knowing that you took the time to read it lifted mine. Thank you so much to all of you.
Much love,
Meg xo
on

November 11, 2019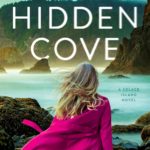 What actor, author Meg Tilly reads for balance
In her own romance thrillers, she aims for both darkness and light.  Meg Tilly first gained fame as an actor in the 1980s for her performances in such films as
Agnes of God
and
The Big Chill.
Tilly, 59, is also an accomplished writer whose novels include
Gemma
and
Singing Songs,
stories that take on pedophilia and are based on her own experiences as a girl. She also writes the Solace Island series of romance-thrillers. We caught up with the author from her home office in British Columbia on the eve of publication of her newest book,
Hidden Cove
. 
Keep reading…
on

October 1, 2019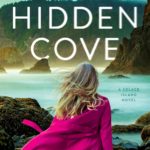 HIDDEN COVE has been named one of Amazon's Best Romances of October. Check it out on Amazon.
on

June 5, 2019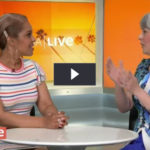 On Cliff's Edge with Meg Tilly
She found fame as an actress, and she is also as an accomplished author. Danielle sits down with Meg Tilly to talk about her new novel Cliff's Edge, what it's like to play Brad Pitt's wife in his new Netflix film "War Machine", and more! Watch the video here.