Buns & Roses Romance Tea for Literacy
Friday 10/16 - Sunday 10/18
All Day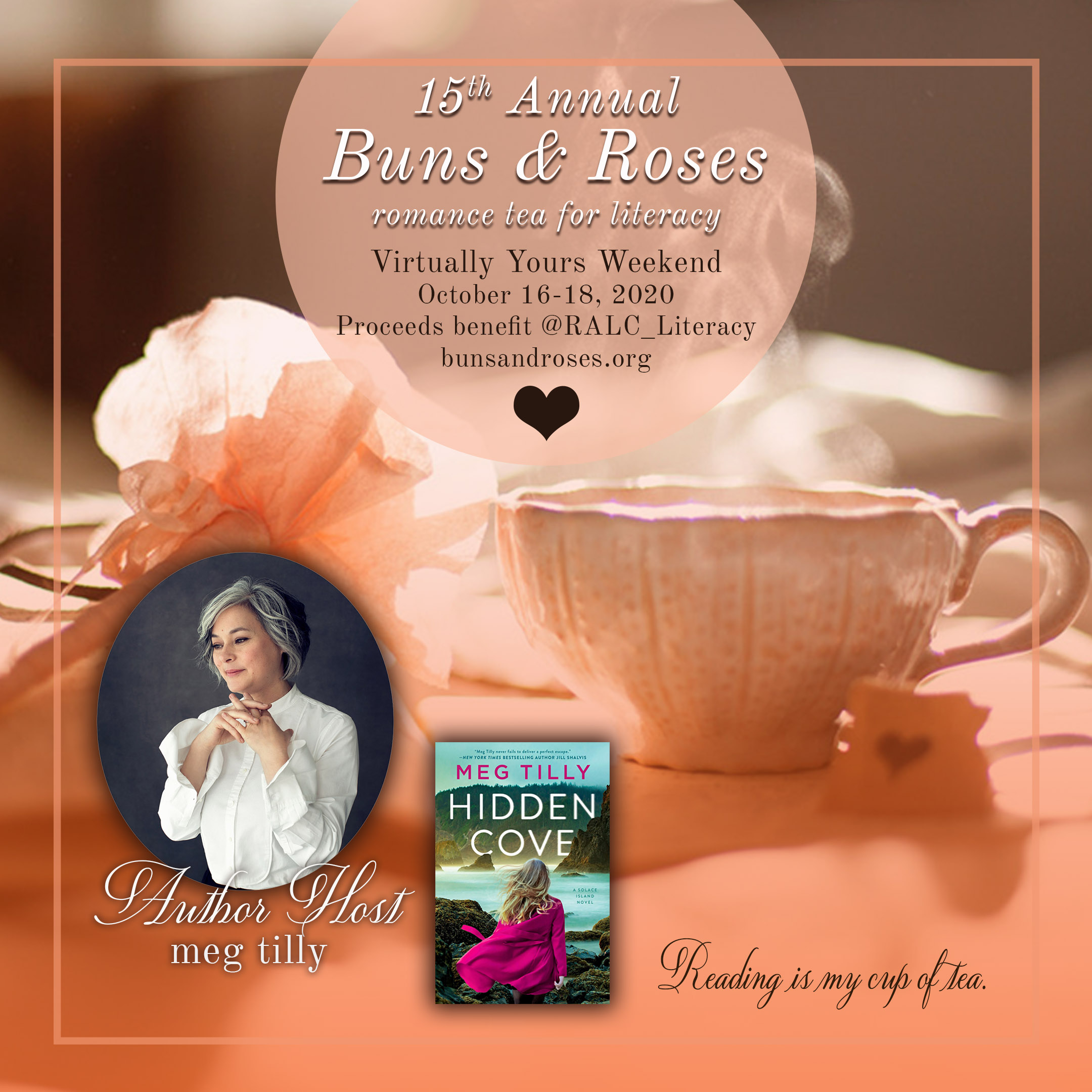 Meg will be an author host at the Buns & Roses Romance Tea for Literacy and Virtually Yours Weekend Oct. 16-18th. Join us for virtual tea, #bookish chats, & a silent auction all benefiting adult literacy.  The 15th annual Buns & Roses Romance Tea for Literacy, hosted by the Richardson Adult Literacy Center, will be held virtually Sunday, October 18, 2020 from 2:00 p.m. to 5:00 p.m. Central Time via video conference.
The program will be emceed by local celebrity Candace Havens—author and entertainment critic for Hawkey in the Morning on KSCS 96.3—and will include a chat with New York Times bestselling author Eloisa James, an introduction to the authors supporting the event, the awarding of the LJT Family Foundation grants, and other fun entertainments.
In addition to the main event on Sunday, attendees may purchase author sessions that will include small group video chats, Q&A's, Latinx dance lessons, multi-cultural cocktail mixology, a discussion on dukes, and much more. These author sessions will take place during our Virtually Yours Weekend on Friday and Saturday, October 16 & 17. Visit
https://bunsandroses.org
for more information.